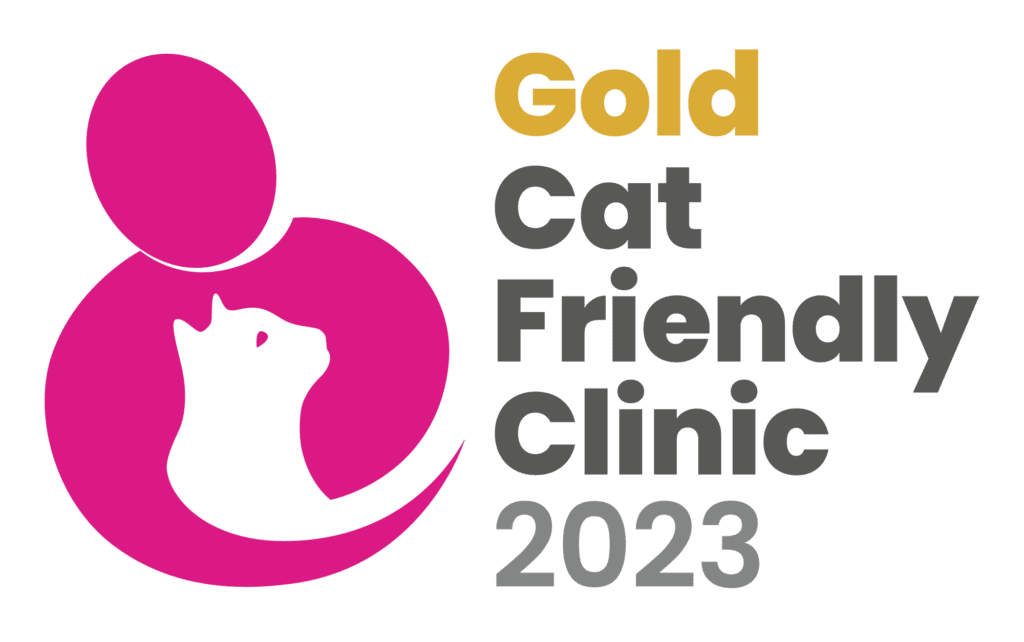 A Cat Friendly Clinic in the Heart of Somerset
Mount Vets are proud to have achieved gold cat friendly status at our Wellington Hospital
Our Cat Friendly Clinic in Somerset
We make an extra special effort with all our feline patients, as we know how upsetting a trip to the vets can be for them. We have attained the Gold Standard Cat Friendly Clinic award and have a number of facilities and services to make your cat's stay as relaxed as possible.
Our assigned 'cat advocates' are James Cavanagh (Veterinary Surgeon & Director) and Laura Rowbotham (Veterinary Nurse). This means clients can come to them for expert advice on cat care, and also means they ensure criteria for cat-friendly status in the practice is continually met.
Comfortable Quiet Enclosures
Separate Waiting Areas and Acoustic Noise Reduction
Cat Waiting Area with Feliway Calming Blankets
Specialist Quiet Equipment
What makes us cat friendly?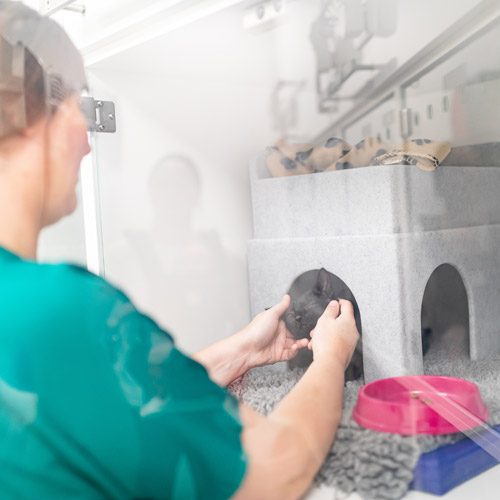 Cat Friendly Nurses
All of our nurses are fully trained to meet the International Society of Feline Medicine guidelines. This ensures they are fully trained to handle cats and also understand how to improve a cats environment in order to reduce stress and anxiety.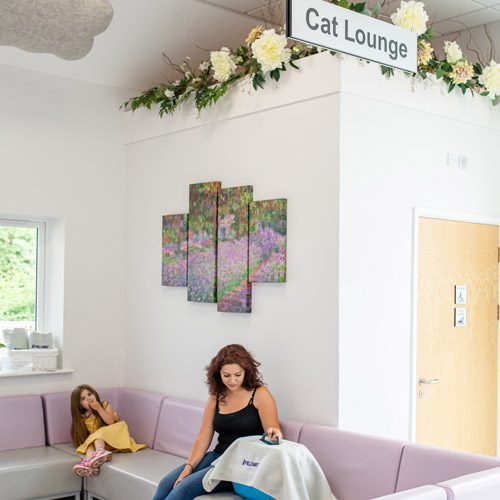 Cat Waiting Areas
We have a separate cat waiting area and can provide basket covers for use in the practice while waiting, as we understand cats can be less stressed when they feel hidden away.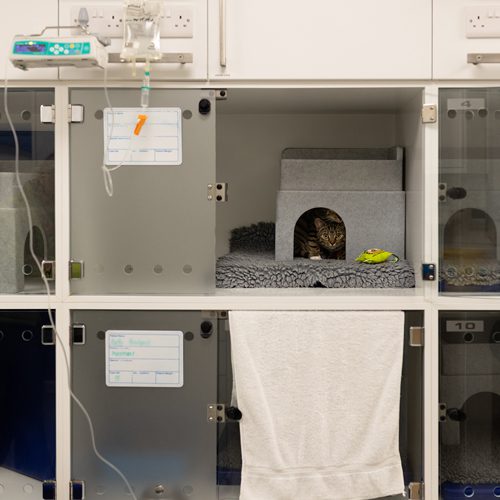 Cat Only Wards
We have a cat only ward for day and overnight stays. This ward has soft-close kennelling, relaxing pheromones, classical music playing, no kennels face each other, and each kennel is large enough for its own cat castle to provide a cosy hiding space.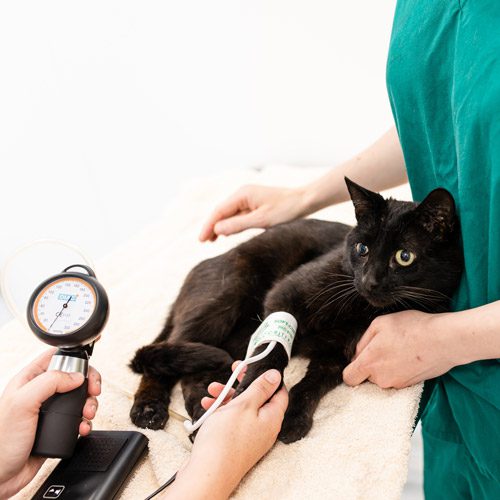 Quiet Equipment
We have blood pressure measuring equipment (Doppler) that is quieter and quicker to use for our cats. This equiment is located in the ultrasound suite which means it's away from dogs and other species.