Chat to us, send photos, pay for treatments and more ...all in one place.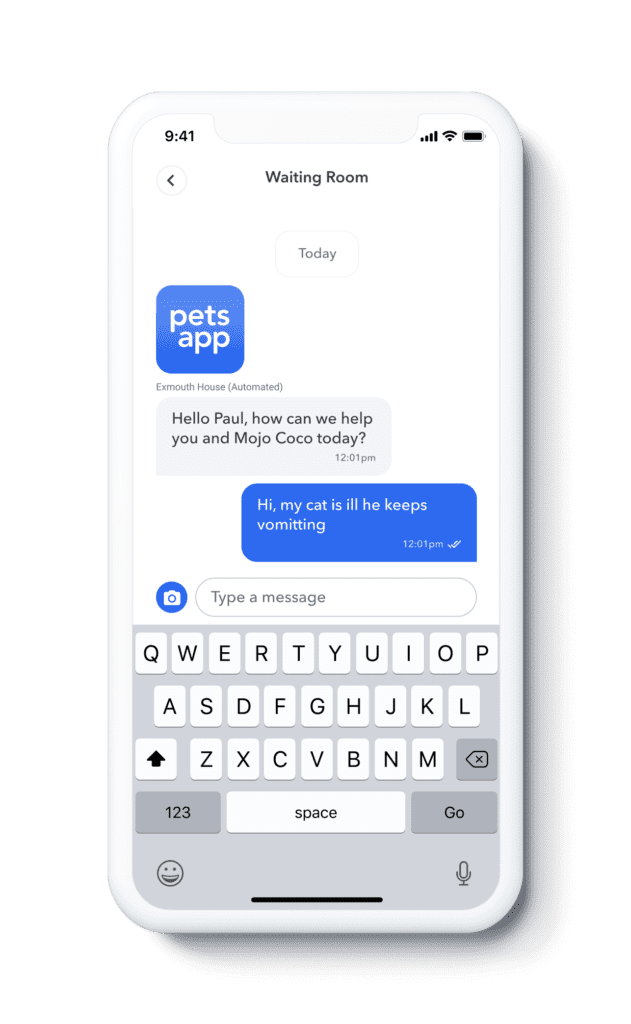 Book appointments, request prescriptions, live chat and more…
Download PetsApp, our new messaging service, and use it to make appointments, request repeat prescriptions and ask non-emergency questions about your pet.
You can also pay for your prescriptions at the time of your request using ApplePay™, GooglePay or a debit/credit card.
Add it to your phone via your app store to start a chat with a member of our reception team.