Emergency vet care for pets in Wellington and surrounding areas
Out-of-hours vet service:  24 hours a day, seven days a week
How does our emergency vet service work?
We provide a dedicated small animal emergency service 24 hours a day, 7 days a week, 365 days a year.
While the nurses remain in the Hospital to look after the inpatients, the vets work on an on-call basis, that is, they come in when requested by the nurses.
Should you need us out of hours ring the normal telephone number (01823 662286) and a nurse will answer. The nurse will discuss your pet's problem and if necessary arrange for the on-call vet to speak with you or meet you at the Hospital.
Please remember that the out of hours service is for genuine emergencies only. To reflect the increased staff costs of running an out of hours service there will be an out of hours fee and treatment provided out of hours will be charged at a higher rate than during working hours.
Out of hours vet services are provided by our own team at Mount Vets Small Animal Hospital
Please note: Our out of hours examination fee starts at £240.00 (incl. VAT). Further investigations, treatments or medications will incur additional fees. Exotic animals require specific care from specially trained vets; we therefore are unable to offer treatment for exotic animals out of hours.
My pet is being admitted to the Hospital
There are times when your pet may be required to stay overnight at the Hospital.
This maybe because we need to observe your pet following an operation. It may also allow us to administer intravenous fluids through a drip or for medicines such as strong pain killers to be given either by injection or intravenously which would not be possible at home. Sometimes pets will remain in the Hospital overnight following an operation or anaesthetic to ensure they are fully recovered.
When your pet is admitted to the Hospital you will be asked to sign a consent form detailing the treatment or investigations that your pet will receive, an estimate of cost and telephone numbers that you will be available to be contacted on for the duration of your pet's stay. Your pet will be weighed and a Mount Vets collar fitted. They will be assigned an individual kennel for the duration of their stay.
Mount Vets has separate wards for cats and dogs and an isolation ward for potentially infectious patients or species such as rabbits that require a separate area from cats and dogs. Each ward is temperature controlled to ensure the wards remain at a comfortable temperature. Every kennel in all wards have orthopaedic mattresses and a vet bed with the provision of heat mats should they be required so that every patient is comfortable and warm. In all wards we use calming pheromones to reduce anxiety.
In the cat ward each kennel has soft closing doors to reduce noise and each overnight kennel has a "cat castle" in it. Cat castles reduce anxiety by allowing each individual cat to choose where they would like to sleep. Many cats prefer sleeping off the floor and this enables them to do so in the Hospital environment.
In the dog ward there are spacious walk in kennels for larger dogs allowing them to stretch out and easily turn around. There is access to a large grass area for toileting and light exercise.
Please ask at reception if you would like to see the wards where your pet may stay.
Who cares for my pet overnight?
Overnight, Mount Vets has a qualified veterinary nurse resident on the premises to care for all the patients in the Hospital. Every night nurse employed at Mount Vets is registered with the Royal College of Veterinary Surgeons. This means that they have to maintain ongoing professional training and abide by a professional code of conduct.
The night nurse is responsible for administering medications, monitoring drips, feeding patients, walking out dogs for toileting and ensuring each patient is clean and comfortable overnight. There is a duty vet who is on call overnight should any patient require additional assessment or treatment overnight.
All patients are monitored regularly throughout the night. All pets hospitalised overnight will be checked by the night nurse every three hours throughout the night, usually 9pm, midnight, 3am and 6am. However, patients requiring more frequent medication or assessment will have an individual care plan most suitable for their individual needs and receive more frequent monitoring overnight.
Who will contact me during my pet's stay?
The vet who is responsible for the treatment of your pet will update you daily about your pet's progress and discuss any treatment options with you. The nursing team will also keep you updated throughout your pet's stay. Hospital visits can be arranged and should be discussed with the vet who is looking after your pet. We will discuss whether you would like updates from the night nurse.
If you would like us to send you photo updates of your pet and receive instant messages, please download and register for our messaging service 'PetsApp'.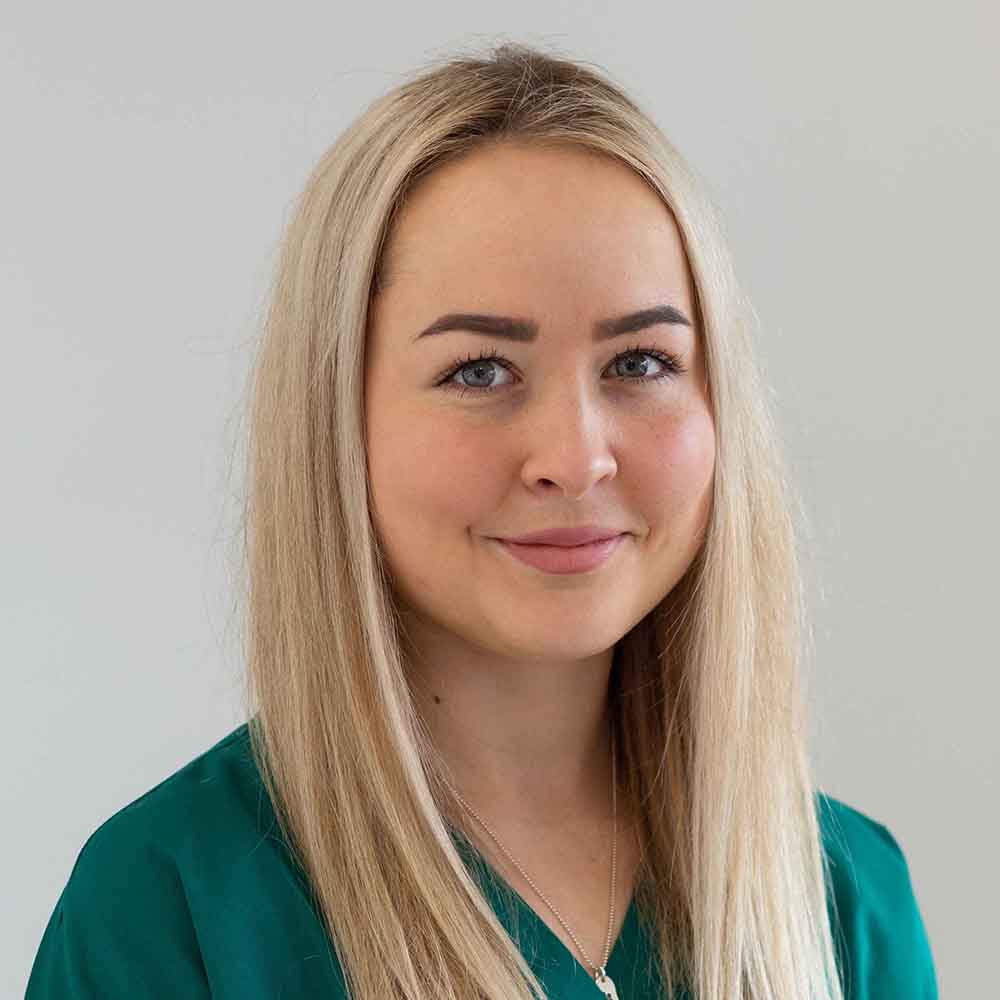 I started nursing in 2017 and qualified in 2020. I joined the Mount Vets team in January 2022 with a keen interest in inpatient care. I am part of the night nurse team and currently mid-way through a certificate in emergency critical care.
In my spare time I'm always found outside with the horses as we have a Dartmoor pony stud, bringing them on for the next show season. I also have a collie called Barney and Jack Russell called Paddy (or white dog to his fans!). I also have many cats and 2 pet sheep to keep me company on the farm!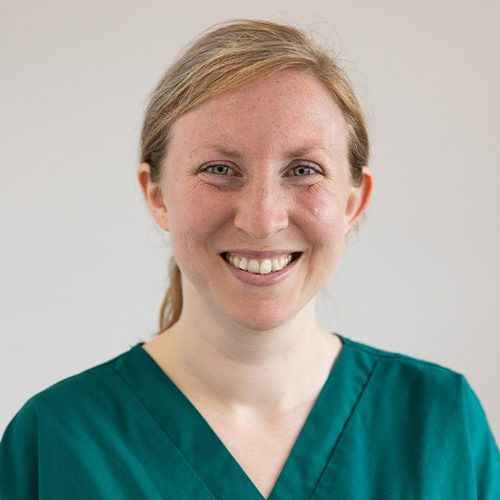 I qualified as a Veterinary Nurse in 2014. I have been with Mount Vets since May 2018. I am one of the night nurses and enjoy working nights as I get to spend plenty of individual time getting to know my patients. I have an interest in critical care nursing which comes in handy at night.
At home I have 3 rescue dogs and they keep me very busy in the day. I also foster dogs and cats occasionally. In my spare time I enjoy cooking.